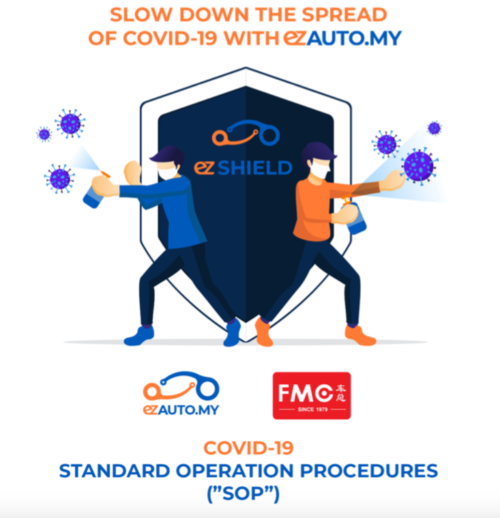 Free COVID19 SOP by Hand-in-hand Community Project
Resuming Business ?
We are sharing our Standard Operation Procedure (SOP) out to all car dealers for the . Let's combat this economy together !
– Hand-in-hand community project by ezAuto & FMC
Click the buttons below to download the respective files:
1. ezAuto COVID19 SOP:
2. Employee Body Temp & Disinfection Records

3. ezAuto SOP (Recommended to print out and display on visible part on your premise respectively)

Share this with your fellow car dealers!