Book a Free car inspection & Valuation
Why Choose Us
Bid goodbye to blind guessing your car's market rate, bid goodbye to visiting dealers to dealers just for a few offers that don't meet your expectation. Our digital approach aids car owners to sell their cars in an informed environment within 24-hours*
Sell your car the easy way with our secured online bidding system. Receive the highest offer price for your car from our network of over 810 verified buyers nationwide. Click to watch the video below to find out more. 
Trusted and supported By: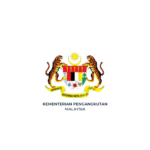 Distance Range Radius: KM
ezAUTO Inspection Centers:

0
Locate an Inspection Centre
To help create a healthy eco-system for Malaysia's automotive industry, ezAUTO partners with local car dealers and/or workshops through the ezINSPECTION CENTRE PROGRAM. Nationwide, ezAUTO has equipped over 33 outlets with knowledge and skills fit for car inspection and valuation.

Find your nearest inspection centre now.
Frequently Asked Questions
Ready to sell your Car?
Get your FREE car inspection and valuation now!